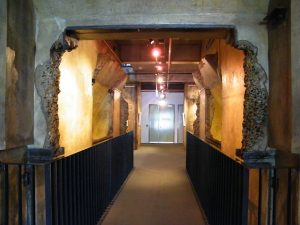 The Fascinating Brisbane Powerhouse, home of…
Arts and Culture
Among the things to see and do when visiting Brisbane in Queensland Australia is going to the Brisbane Powerhouse located at 119 Lamington Street, New Farm. The Powerhouse was originally built in the 1927 – 28 period for the Brisbane Tram system as at that time there was a limited electricity supply for the city. With the expansion of Brisbane, more and more suburbs drew their electricity from the Powerhouse. Before the Powerhouse was built, the City Electric and Light Company supplied the commercial areas and the older suburbs from their generating plants operating on the Bulima Reach of the Brisbane River.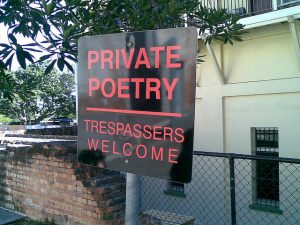 The end of an era
The Powerhouse stopped production of electricity in 1971 mainly due to heavy maintenance costs, and for the following twenty years the building was used as a works depot and chemical storage plant for the Queensland Government and the Australian Defence Force who made use of the building for military exercises. It then fell into a state of disrepair and became inhabited by vagrants who used the walls as a writing block and enjoyed putting their names and artistic talents on the walls. Street kids as well made the building their hangout for gatherings and other jaunts that they took pleasure doing. The film industry played a part by using the deserted areas for filming artistic and commercials during this time, and The Brisbane City Council took back ownership of this unique site in 1989.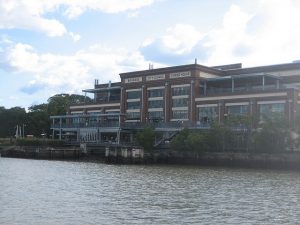 Given a new look
Fortunately in time the building was renovated and in 2000 the Brisbane Powerhouse reopened its doors as a modern hub of entertainment with arts and culture as the main attractions. After another six years passed, with a significant investment from the Brisbane City Council the building underwent a complete refurbishment which included a huge upgrade of the hospitality facilities, more undercover areas of entertainment and better layouts for performances. All of this has contributed to an exciting experience for visitors to the Powerhouse.
What is on offer
Today the Powerhouse offers a theatre (The Powerhouse) with seating for 536 people, the Visy theatre seating 200 people, Turbine Hall, an outdoor plaza , plenty of green space, a rooftop terrace, bar and restaurant and at the weekends a lively Farmers Market.
The amazing Powerhouse Theatre can be adapted to providing more seating if needed and more space for performances as well. Ongoing projects are developed and workshops for children are encouraged. Community functions such as weddings or other special occasions or corporate events are also often held at the Powerhouse.
Saturday farmers Markets
A fun way to spend a Saturday morning is by going to the Farmers Market held in front of the Powerhouse. This market operates from as early as 6am and runs until 12 noon. The market is busy and lively with a magnificent array of fresh produce from to choose. Some delicious foodies are on sale and you can certainly indulge in many dishes to fill hunger pangs while you wander and browse or buy.