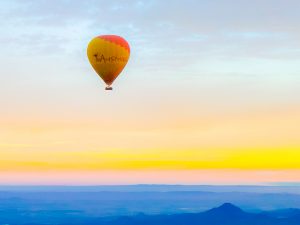 A hot air balloon experience is a trip back in time!  Feel the exhilaration that those first astronauts, the Montgolfier Brothers, must have felt when they ascended over Paris in 1783; in their Hot Air Balloon.  The first to see the world from the perspective of an eagle, soaring over fields and meadows, streams and farms; serene and in touch with nature.
Be introduced to a very different view of the Brisbane Scenic Rim with a Balloons over Brisbane Hot air balloon experience.



Your launch site is determined by the prevailing wind direction. See the beautiful balloon inflation as you arrive at the launch site. Once in the air, hot air ballooning above Brisbane scenic rim, it may be possible to see the magnificent Brisbane City to the north and the fabulous Coast to the south.
Hot air balloon flights Are a spectacular experience!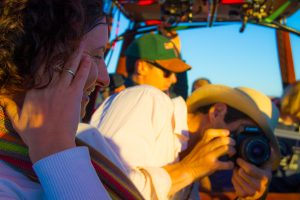 Your absolute safety is assured; our licensed pilots are in constant radar and radio contact and continuously assessing the weather conditions.
Our Team of Pilots for Balloons Over Brisbane, have flown Hot Air Balloons around the world and they maintain the flight from Brisbane is one of the worlds best "Hot Air Balloon Rides"
Breakfast at O'Reilly's Vineyard

A tradition.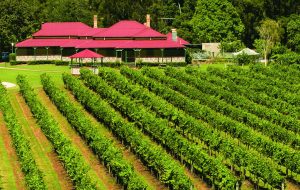 At the end of your hot air balloon flight from Brisbane, you are met by our experienced ground crew.
There is then balloon pack up and you are transported to O'Reilly's Vineyard, where, in their Queensland style Grand Homestead, you are served a lovely European style breakfast of assorted meats, fresh fruit, muesli, condiments and croissants. You can wash it all down with a glass or two of bubbly, or if you prefer we provide juice, coffee or tea. A hot air ballooning traditional style finish to your hot air balloon experience.